Regular price
Sale price
Rs. 449.00
Unit price
per
Sale
Sold out
The original peanut butter containing only healthy 100% roasted fresh peanuts and nothing else. Stir like a pro and enjoy.
Care Instructions

STORE IN A COOL DRY PLACE AWAY FROM HEAT AND LIGHT

BEST BEFORE 9 MONTHS FROM MANUFACTURING

REFRIGERATE AFTER OPENING TO PRESERVE FRESHNESS
Shipping & Returns

Our normal support hours are Monday through Saturday, 9am to 5pm IST.

For Returns, Refunds and Exchange:
Email: connect@oxienutrition.com

After placing the order, the customer can cancel the order within 24 hours if he/she wishes to by emailing us at connect@oxienutrition.com

In case payment has already been made, the refund will be processed via Paytm within 3-5 working days.

Only defective and damaged products can be returned within 4 working days from the day of delivery.
Share
View full details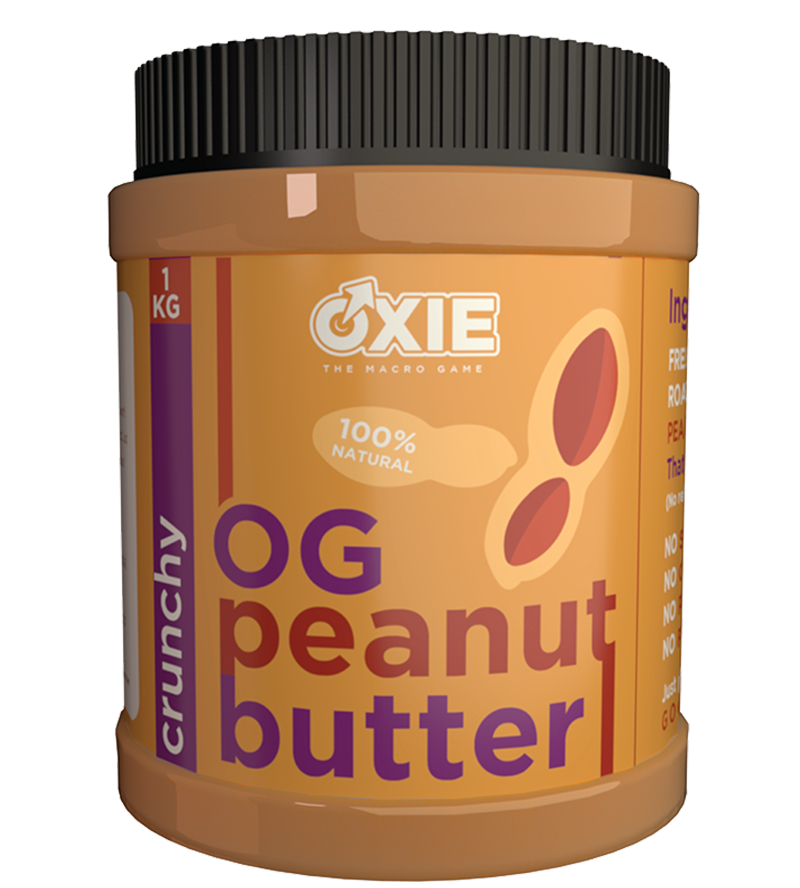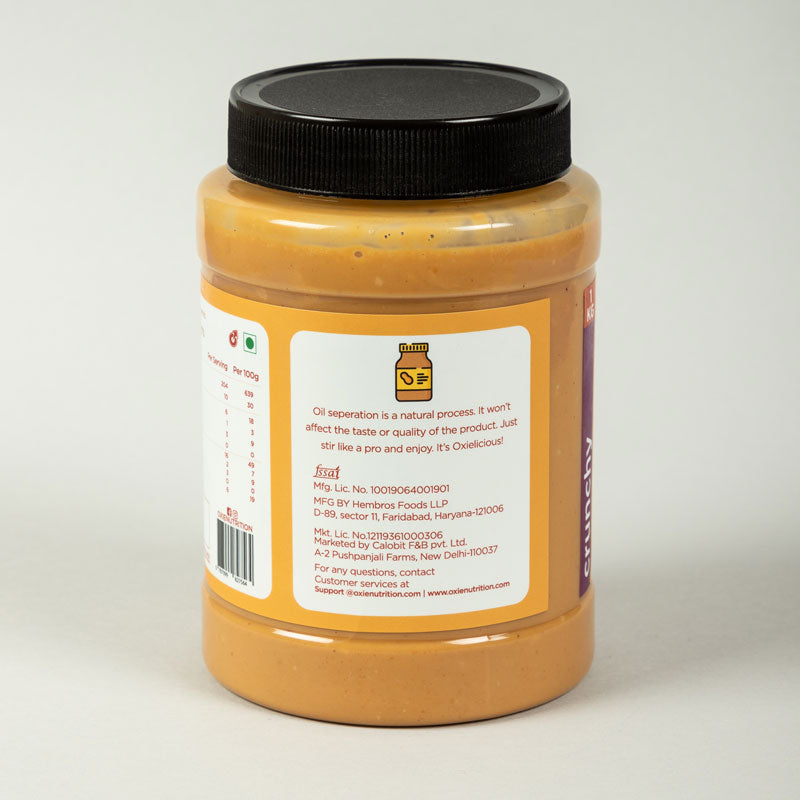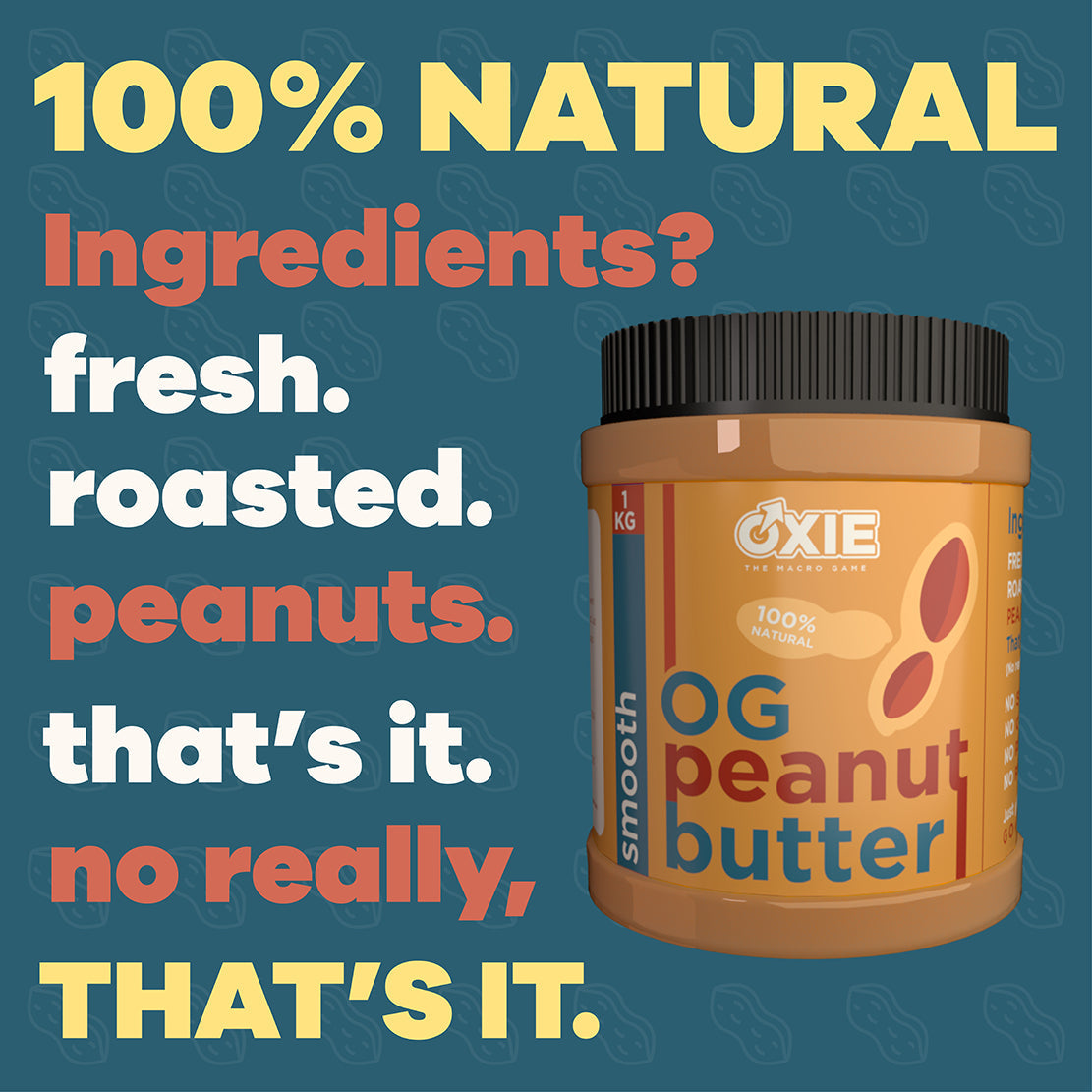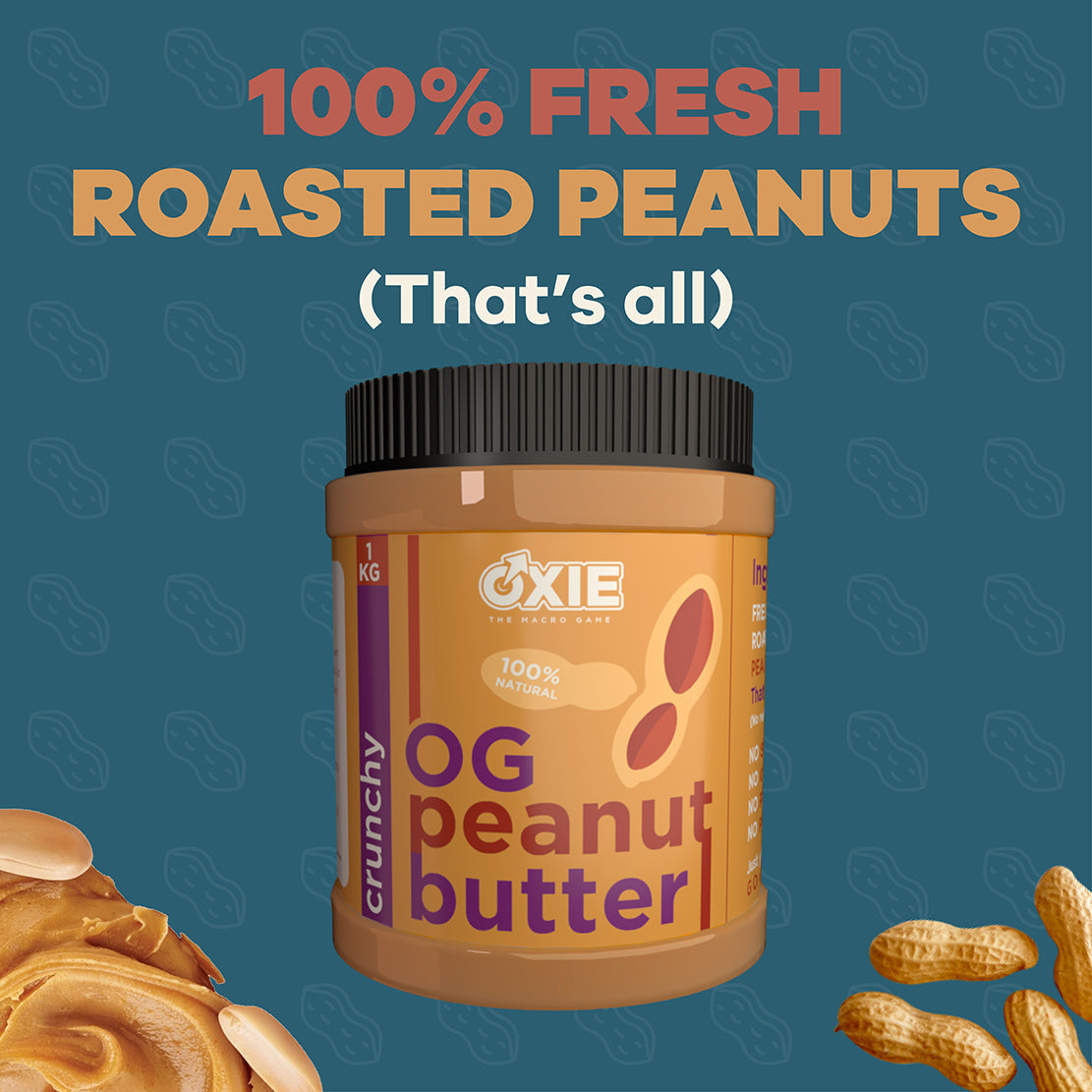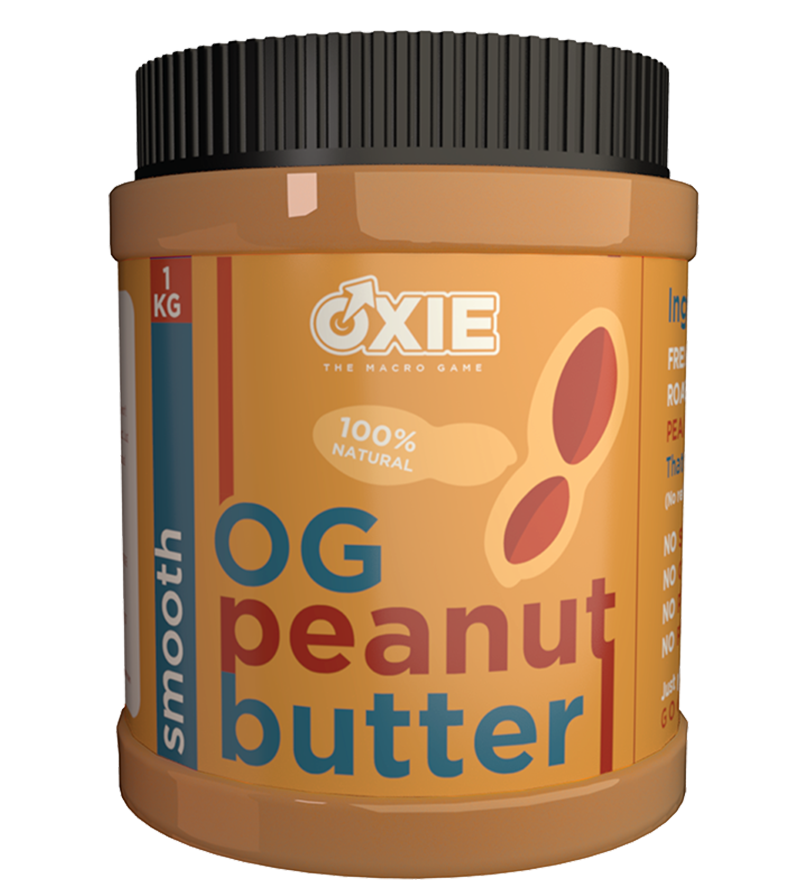 Best peanut butter
The tastiest peanut butter out there. The perfect snack for me.
Free shipping
Order today, receive tomorrow
Price-match guarantee
Safe money when ordering with us
Hassle-free exchange
Receive a slip for exchanges
5.0 Google Reviews
Customer satisfaction #1 priority
AS SEEN ON
We've had multiple articles on a variety of media channels! Why not check them out and show us some love?
OUR BUTTER IS BETTER.
Well, you might be saying why would we make such a bold claim, well it's quite simple, we don't compromise.We don't do big batches of manufacturing, we do small batches more frequently to make our quality control better. We only and only use the best-sourced ingredients no matter how much it costs us. And finally, we don't lie about anything, what's written on our website and products is what it is. Once you have tasted out butter, you would not want to change.
BALANCED MACRO NUTRITION 

The biggest issue with other jams and butters is the number of artificial sugars and salts added to make them taste better and increase their shelf lives. We on the other hand believe that if are on your journey to fitness, you are determined. So with no compromises on the original taste, you will still get all the necessary macronutrients that you require!

HIGH PROTEIN QUANTITY

Just protein from 100% roasted peanuts. Need we say more? A couple of servings of this is enough to add healthy peanut protein to your lifestyle without compromising on the taste one bit! And with this high quantity of protein also comes the high quality of our protein, so you can keep coming back to our butters without having to think twice before buying!

FDA APPROVED

All our products are developed and manufactured in FDA approved facilities. We are one of the handfuls who do that. That means you don't have to worry about anything a bit. It is one of the most hygienic facilities you will find around with the best quality control standards being practised. Say goodbye to double guessing what went into making your peanut butter.

NON-GMO

Yup, there is no scientist behind the scenes experimenting on any of our butters. What you see is what you get. It's all naturally sourced ingredients, picked from the best of the best sources, and just mixed together in a state of the art machinery to give you the best possible product with not a single chance of any funny business!

NO ADDED SUGAR

You might be wondering, we say no added sugar but there is still sugar listed in the nutrition facts. Don't worry, they are two different things. We are not taking packets of sugar and adding them to our butters. This natural sugar comes from our 100% roasted peanuts and Whey protein, so it's as nature intended it to be, no more or nor less. Just what it needs to be.
QUICK ADDS
OXIE intends to be India's first lifestyle nutrition brand. We are determined to engineer dynamic products to deliver complete nutrition in a convenient and affordable way that will change your lifestyle for the better.
Best peanut butter
The tastiest peanut butter out there. The perfect snack for me.
YOU MAY ALSO LIKE
Share information about your brand with your customers. Describe a product, make announcements, or welcome customers to your store.
Frequently Asked Questions
It is different as it is from just one ingredient, i.e. roasted peanuts. No other preservative or substance has been added for additional flavoring or increasing shelf life, so it's the most unadulterated form of peanut butter available in the market.
Since our natural peanut butter is made without the use of added stabilizers or preservatives, the peanut's natural oils separate and rise to the top of the jar. Don't worry it's a good sign that your butter is not adulterated. Just stir the oil and you are good to go!
All the protein comes from just the peanuts! Peanuts are one of the most protein friendly legumes available in the market.
Eat it as you see fit, be it straight out of the jar or apply on slices of bread and go nuts!
Feel free to keep the unopened jar in normal room temperature settings. After opening the jar, it is recommended to keep it refrigerated.
Unopened jars can be kept under normal room temperatures or refrigerated but it is recommended to keep the jar refrigerated after opening the seal.
We deliver all across pan India although some places might be unserviceable depending on the delivery capability of our delivery service providers. If your pin code is unserviceable after placing the order, you will receive a call from our team members to confirm an alternative address or cancel your order.
The delivery time varies from state to state. As we are based out of north India, kindly expect times of 3-5 days for delivery across northern and western India and 5-7 days for delivery across southern and eastern India.
We aim to serve our customers the best we can. So if you receive a damaged product or have an issue with our products, please email us at connect@oxienutrition.com and will try to help you with the replacement the best we can. We have a strict no refund policy but the replacement will be done depending on the situation.
Let customers speak for us